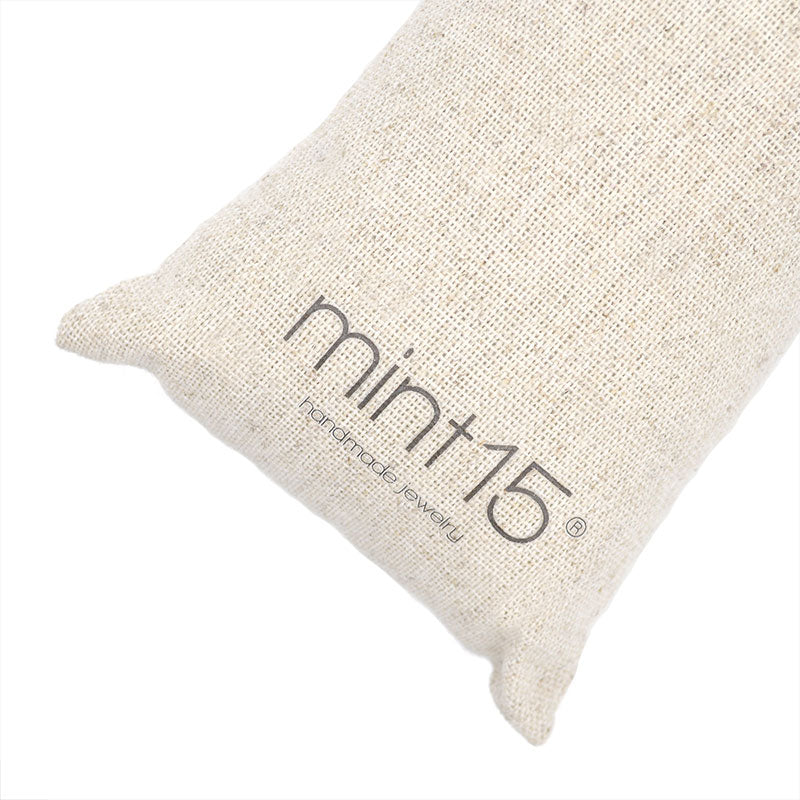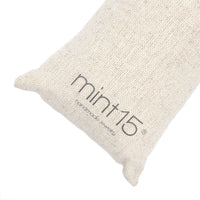 Mint15 Display pillow for bracelets
Mint15 display pillow to expose and save your bracelets.
Also really suitable as a gift together with a bracelet set.

Size: 27cm x 8cm (perimeter 17cm).
Bracelets not included.

For the storage of your jewelry I like to think along. Here you will find the original Mint15 display pillows to store your bracelets beautifully.
Place it on your desk or in front of your mirror, it looks nice to put it somewhere where you can see it. It is also very suitable to give as a gift together with a nice bracelet set.